Kongress und TheaterHaus Bad Ischl
Bad Ischl, Oberösterreich, Österreich
W-Lan

Suitable for groups

Directly downtown
---
Hosting imperial meetings in Bad Ischl
Bad Ischl in the Salzkammergut - once a stage of world history - has preserved the magical flair of the imperial city better than any city in Austria.
In the middle of the city, surrounded by the picturesque spa gardens, the Kongress & TheaterHaus Bad Ischl will put your event on in a spectacular way.

Behind the historic façade, you will find modern and sunny meeting rooms for congresses (up to 500 people) or events and product presentations (up to 800 people). Complex stage technology with lots of design options can be found in the Theater Hall. Congress participants value the advantages of the small city with international standards - hotels, restaurants, shopping and sights are only a few minutes' walk away in Bad Ischl.

Living customs and elegant architecture with an Alpine natural backdrop are combined in Bad Ischl to create a majestic lifestyle.

Information
Number of seminar room/s: 6
Largest seminar room: 470m²
Largest seminar room: 690 Persons
Largest event hall: 470m²
Largest event hall: 690 Persons
Total external floor space: 320m²
Total internal floor space: 1250m²
Total outdoor capacity: 250 Persons
Total indoor capacity: 1100 Persons
fringe events
meet & ski, team building activities....
venue location - free technical equipment
Beamer
standard technology
W-Lan
TV
Videorecorder
microphone
Büehne
venue location - technical equipment charged
Beamer 10,600 Lumen full HD
Room details
Room details
Room name
Area
Cinema
Parliament
U-shaped form
Gala
Cocktail
Floor
Galerien

m²

197
Kleiner Saal
305

m²

350
170
300
700
1
Saal Foyer
135

m²

135
75
45
125
250
1
Seminarraum 1
78

m²

80
36
25
60
150
1
Seminarraum 2
92

m²

98
42
30
75
200
1
Seminarraum 3
134

m²

130
72
45
120
270
1
Seminarraum 4
112

m²

110
50
35
85
200
2
Theatersaal
732

m²

690
300
510
1100
1
Cinema Parliament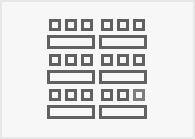 U-shaped form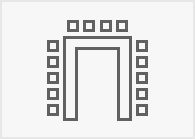 Gala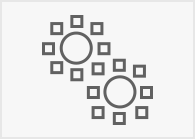 Cocktail Room details
Room name
Area
Room height
Floor
Foyers
200

m²

m

Kleiner Saal
305

m²

4

m

1
Saal Foyer
135

m²

5

m

1
Kleiner Saal
Location: Indoors
Extras
Air-conditioned
Daylight
Darkening
Technical equipment Other equipment
Microphone Table and wireless microphones Audiovisual conference and presentation technology Stage technology Illumination system Sound technology Headsets
General equipment
Elevator
Wifi (free of charge)
Gastronomy
Cash
Coffee / coffee shop
restaurant
Garden / Patio
Catering
Service
Transfer (airport, train station, ...)
Shuttle service
We will gladly organise it for you!
General price information

Seminar package



Meeting room (chairs, cleaning, operating costs)



Standard technical equipment



Support by an event technician



Business lunch buffet with non-alcoholic beverages



2 coffee breaks



Prices start at € 54.00, incl. VAT.


Dinner buffet
Breakfast service
Breakfast buffet
Kitchen hours
Lunch buffet
Completely suitable for wheelchairs. The object complies with the legally stipulated ÖNORM.
other information
path width (min. 150 cm)
door width (min. 80 cm)
handicapped accessible lift
lift door access area with 150 cm depth
lift size (cabin width > 110cm, depth >140cm
lift door width minimum 80 cm
The elevator touch panel is at 85 cm height
Entrance to the building
Restaurant / coffee shop
Toilet facility for disabled people: No special WC in the restaurant area
Lounge and seminar rooms
further information for handicapped people
Theater Hall: steps after Row 13 abgestuft - not barrier-free / Galleries: steps - not barrier-free
Terrace: also accessible from outside via a wheelchair lift
Stage: barrier-free due to a hydraulic platform
Speaker's lectern: height adjustable down to 80 cm
Distance (in km)
Center: Near by
Train station: 1 km
Airport: 55 km
Exit: 35 km
Bus parking space: Near by
Bus station: Near by
Restaurant: Near by
Accessibility / arrival
In Bad Ischl, follow the parking signs to the "Kongresshaus" car park. Directly at the Kongress & TheaterHaus, there are 3 limited car parks, with 160 parking spots, as well as round 40 short-term parking spots.



Parking
Parking space: 200
Parking area for disabled: 2
Bus parking space: 10
Parking fees
Per hour: € 2.00 Maximum daily charge: € 8.00 100-hour card: € 18.00
Shuttle service
We will gladly organise it for you!
Year-round operations, depending on event requirements

Austrian Convention Bureau
Convention Bureau OÖ (Upper Austria)
Round Table Conference Hotels
Suitable for groups
Suitable for business travelers
Suitable for seminars